Sunny Side Shop
From freebies and postcards to merchandise and stickers.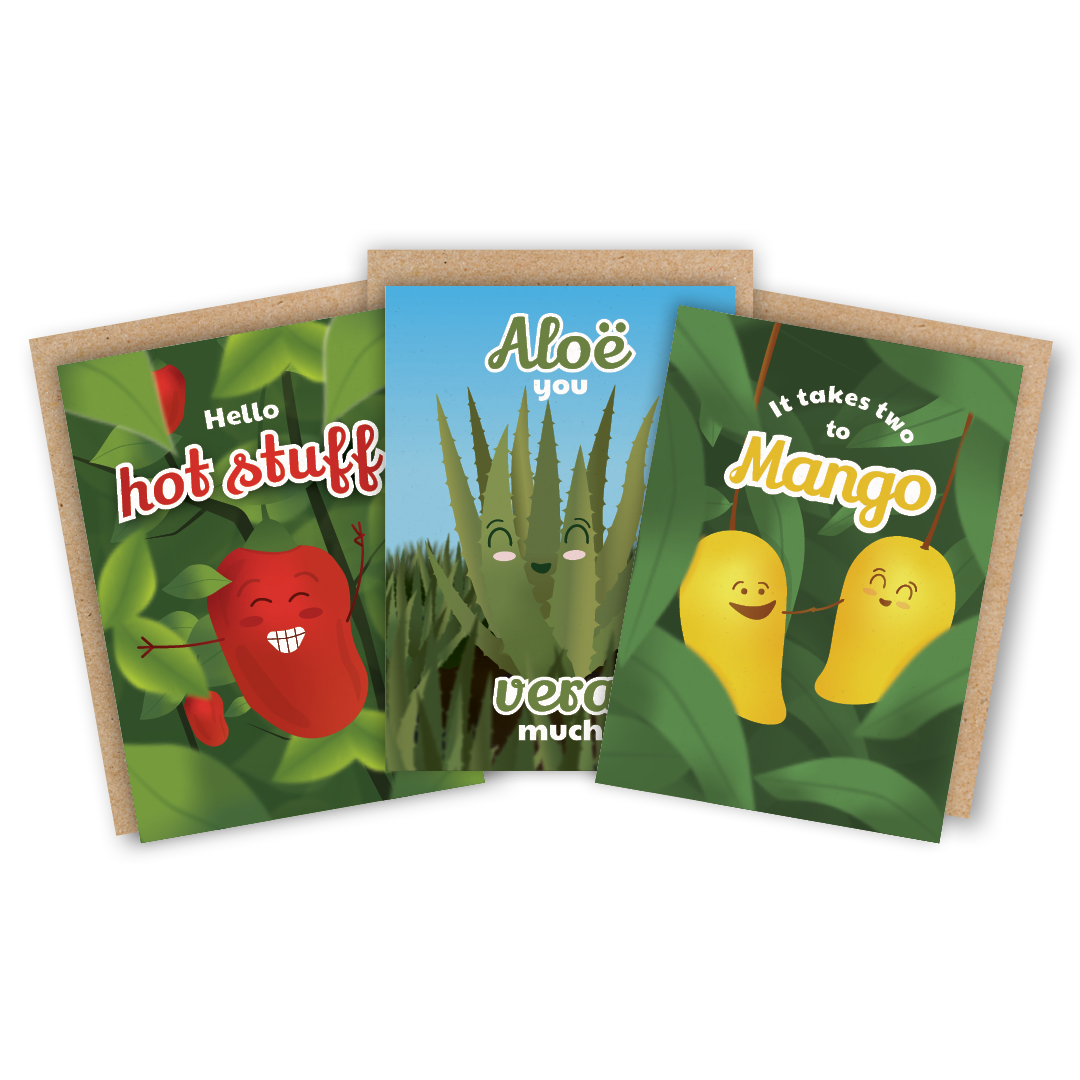 Flora collection - Aloë, Mango & Madame Jeanette card
This flora collection was developed with people who love plants in mind. From mangos to Madame Jeanette Peppers to Aloë Vera plants. The flora collection can be purchased as a bundle or the cards can be purchased separately.
Postcards
Check out our floral and island-inspired postcards.